PRODUCT – CHIA SEED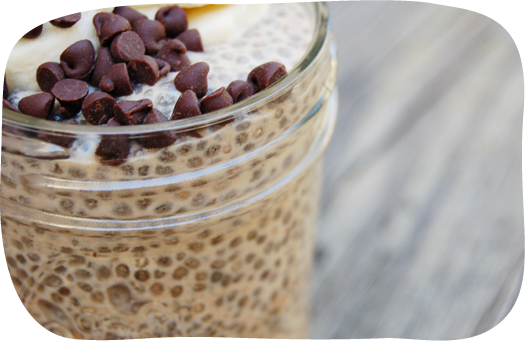 Chia is an ancient food in mesoamerican cultures. It has been considered a super food, since it is an excellent natural vegan source of Omega 3 fatty acids, antioxidants, dietary fiber, and protein.
We offer whole chia seeds and cold milled ground chia seeds.
NUTRITIONAL BENEFITS
– Chia seed offers the highest content of Omega-3 (alfa-linolenic fatty acid, ALA) among all oily seeds. A regular consumption of Omega-3 helps reduce cholesterol levels in the blood, the risk of developing certain cardiovascular diseases, and improve brain functions.- Around 20% of the chia seed is protein.
Chia seed is a gluten-free food that can be consumed by celiac people.
– Caffeic and chlorogenic acid and other flavonols are the common antioxidants in chia seeds. These antioxidants have strong active properties against free radicals and oxidative processes. Regular consumption of these antioxidants also helps decrease the possibility of developing cardiovascular diseases.
– Chia seed has soluble fiber that improves gastrointestinal transit rate, slows the absorption of glucose, and decreases the absorption of cholesterol.
COLD MILLED CHIA SEEDS
Cold-milled chia is whole chia that went through a special method of milling that turns it into a robust, dry meal while retaining all of its valuable oil (Omega 3's) and other nutrients. The grain is not heated in the process.
The whole seeds are cut up into quarters, increasing the bio-availability approximately four times. Bio-availability refers to how much nutrients from the food that your body is able to process, absorb, and utilize.
USES
– Sprinkle on several dishes, salads, soups, and others.
– Add to fruit juices and dairy goods such as yoghurt, smoothies, ice cream, and milk shakes.
– Incorporate to bakery and cereal goods: breads, muffins, gourmet pastry, granola and cereal bars.
– Use in the recipes for fruit spreads due to the capacity of water absorption and gelification properties.
– Easy to use in several recipes: dressings, breakfast flapjacks, oatmeal, puddings and so on, in order to improve nutritional values.
SPECIFICATIONS
Storage conditions
10°C to 35°C
Shelf life 12 months
Packing
2000 Pounds / 1 Ton / Jumbo sack
50 Pounds /25 Kg / Bag
10kg / Box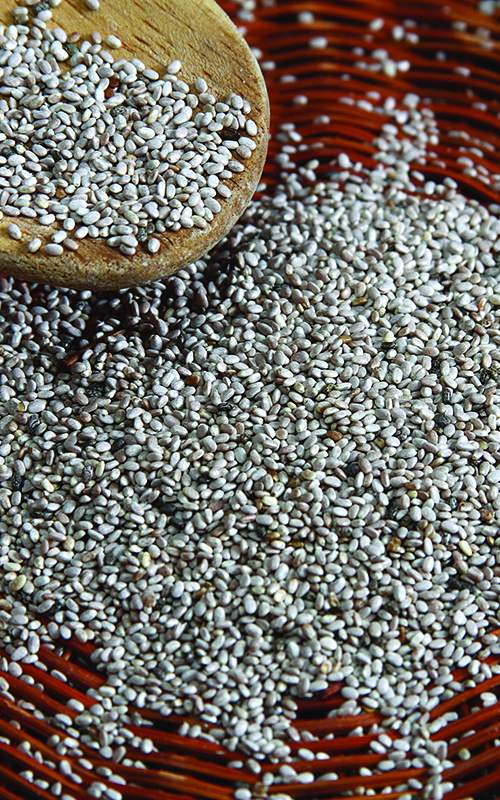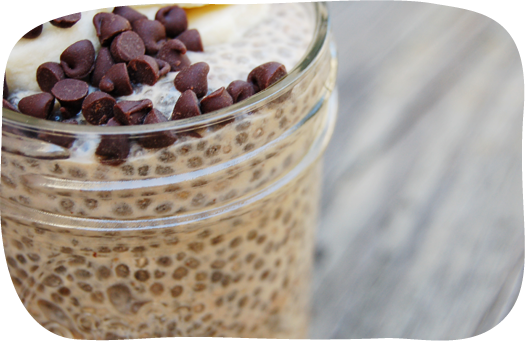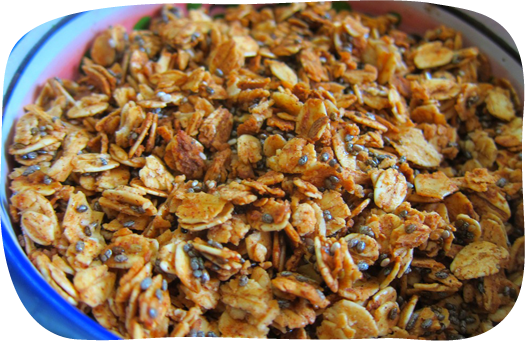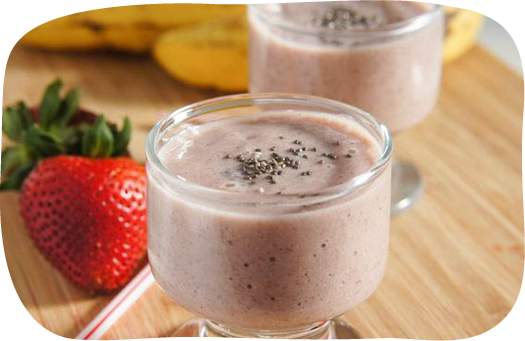 PRODUCT – CHIA SEED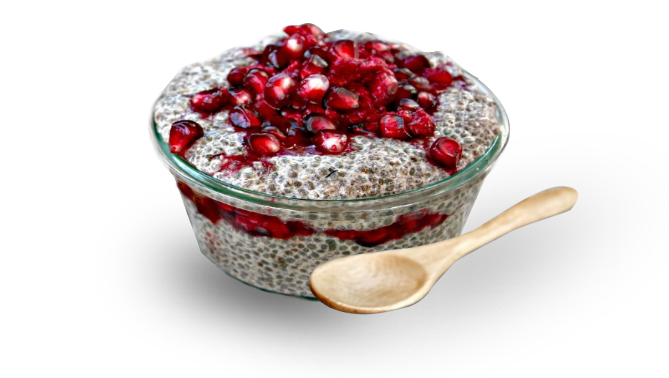 The chia seed pudding is easy to make and very nutritious, besides being one of the most attractive ways to include chia seeds in our diet.
1.- Ingredients:
– A cup of chia seeds.
– 2 cups almond milk (you can also use coconut, oats, rice or soy milk)
– Vanilla extract
– Seasonal fruit
2.- Mixture chia seeds with milk.
Pour the almond milk in a bowl with lid and add chia seeds and vanilla extract. Stir the ingredients, cover the bowl and let sit in the refrigerator overnight.
3.– Add the fruit and cinnamon.
When the mixture from the previous step has acquired the consistency of pudding add the fruit. You can combine chia seed pudding with any seasonal fruit. Also, you can add nuts to complete the nutritional value of this dish. Finally, before serving sprinkle on some cinnamon.